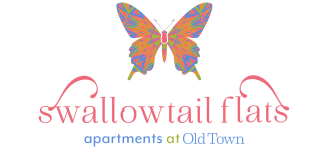 Your Review
Submit a Review

Resident Reviews
Love it Staff is outstanding.
|

Recommended: Yes
I'm an original tenant and never want to live anywhere else else|Recommended: YesI tell everyone who will listen, how AWESOME OLD TOWN is It's like living in a resort. I moved here as soon as the building was completed, and after almost 3 yrs, never want to live anywhere else
It is nice|Recommended: YesIt is a very nice place to live. We have 2 young children and they love the Mill and it's play spaces and movies on the green. The pool area is wonderful in the summertime.
Best Of Columbus|Recommended: YesFantastic property, the grounds and stuff are amazing. The only thing it's missing is a good playground for kids
Love it here|Recommended: YesGreat
Amazing|Recommended: YesBest property around Staff makes you feel like family
Not like apartment living.|Recommended: YesLiving at Massee on Main 3 is like living the resort lifestyle. The apartments are just beautifully designed and there is so much natural lighting, making a small space look bigger and more lively.
I love our apartment and the property|Recommended: YesHigh quality, good price, great amenities.
Nice|Recommended: YesNice
Great
|Recommended: Yes
great place
Thank you Akram! We enjoy having you as a resident here at Swallowtail!
Very nice|Recommended: YesLike living at a resort
The property is peaceful and well-maintained.
|Recommended: Yes
It's super peaceful and the community has a very tight-knit feeling. Everyone is friendly, the amenities are great and are easily accessible. The landscaping is well-maintained and everything always looks nice.
Thank you for your review ! We love that you have described the exact feeling that our community strives to be ! We hope that you will recommend us to all of your friends :) Berkley Blanchard Property Manager Swallowtail Flats at Old Town
A wonderful place to live|Recommended: YesAn amazing place to live where the staff puts its tenants first and treats all issues as their own. I have lived in many different apartment complexes over the years but none with a staff and maintenance crew as great as Swallow tail Flats. the few issues I have ever had in the apartment were fixed within hours, not days but hours. The property was always well kept and workers were always friendly. The only down side to the place is when the female manager with short brown hair wasn't there their front desk seemed a little unorganized. However they would work hard to fix any errors.
Place to Call Home|Recommended: YesAfter living in a bunch of lousy places in college, I'm happy I can finally be proud of where I live at. I came back to Columbus for a manager position and my apartment suites my lifestyle. Everyone is very courteous and attentive and the Woodruff company sure knows how to landscape. The pool and the Mill is what sold it for me. Really considering the fact that I'll live here for longer than a year.
I love it
|Recommended: Yes
It is the best decision I ever made to move here, the place is charming, all that I need is close and the people who work here are lovely. My children and I are pleased to be here.
We LOVE having y'all here as residents and apart of our family! Can we keep y'all forever??? :) ~Swallowtail Flats Staff